Shopping and services
NSW has a wealth of shopping options to satisfy your needs. Here are some resources and general advice to help you enjoy shopping as an international student.
Eating out
There are many great options for eating out in NSW, especially in Sydney, Wollongong and Newcastle. As a multicultural state, you'll find a wide range of cuisines, especially from the Middle East, Europe and Southeast Asia.
There are also many Australian-style cafes serving brunch, breakfast and excellent coffee. You will also discover pubs and bars, coffee carts, bakeries and snack bars. NSW also boasts many top-level restaurants.
Cafes will generally open from around 7am to 3pm, with pubs generally serving food between midday and 9pm. Generally, restaurants that serve lunch open at midday and those that serve dinner open at 6pm. Most places serving food will close by 10pm.
Buying food
The two major Australian supermarkets are Woolworths and Coles. Both offer online ordering and home delivery for an additional fee. Prices also vary between supermarkets.
You can also find affordable fresh produce at Sydney's many markets, as well as South Asian, East Asian, Pacific and Middle Eastern supermarkets in most big towns and cities.
Phones
There are several phone services available in Australia, including landlines, public phones and mobile phones.
If you already have a phone, it's a good idea to buy an Australian SIM card so that you have an Australian number, as using your overseas phone will incur higher charges.
There are two types of mobile phone accounts in Australia:
Prepaid: With prepaid accounts, you can purchase a fixed amount of credit and use it until it runs out. This option allows you to control how much you spend. You can buy prepaid SIM cards and top up with credit at many shops and supermarkets. You will need to use your existing phone if it works in Australia or purchase a new one.
Contract: If you are staying in Australia for a fixed period, a contract can be a cheaper option. This offers you a phone plan, including the phone itself, and you pay a fixed price each month for calls, text messages and data.
Internet
There are several internet providers to choose from in Australia, who offer prepaid or contract services. Contracts often include a modem. You can compare mobile phone and internet contracts on this websiteExternal Link .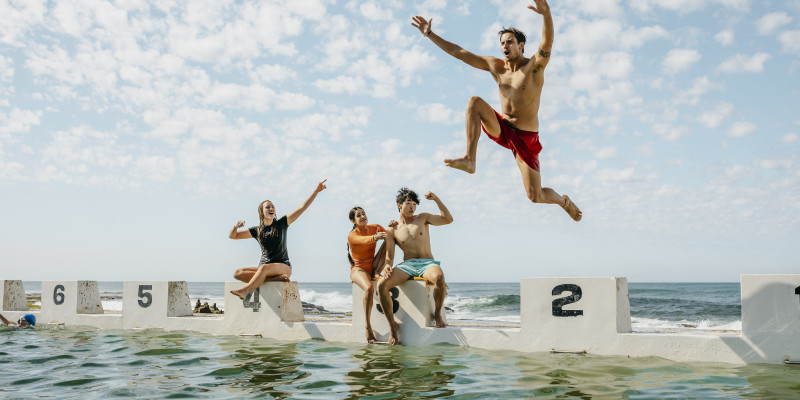 Best things to do
Discover a world of cultural experiences, one-of-a-kind events and unique activities.
Food and drink
Explore the culinary delights on offer with our guides to food and drink in NSW.