Best things to do
There is no limit to the fun, adventures and unique experiences while living and studying in Australia. Here are our top 10 things to do in NSW.
Go hiking
With a wide variety of national parks and nature reserves, you are spoiled for choice when it comes to hiking in NSWExternal Link .
Go hiking through the UNESCO World Heritage-listed Blue Mountains, where the mountains appear in a blue glow. Or take in the sunshine along Sydney's coastline on the famed Bondi to Coogee walk. There are many options for all experience and fitness levels.
Learn about Aboriginal and Torres Strait Islander cultures
NSW is home to the largest population of Aboriginal and Torres Strait Islander Australians in the country. This offers a special opportunity to learn about historical and modern-day Aboriginal culture and customsExternal Link , from traditional ceremonies and rock art tours, to galleries, art exhibitions and festivals.
Catch a wave
NSW boasts more than 2000km of beaches, including 11 surfing reserves. Depending on your budget and experience, you can rent a surfboard at popular beaches like Bondi and Byron Bay. Book a surfing lesson or even a multi-day surfing holiday.
Play in the snow
Snow may not be the first thing that comes to mind when you think of Australia, but the Snowy Mountains are not to be missed. This is 5 and a half hours away from Sydney and home to Australia's highest mountain peak, Mount Kosciuszko.
You can go skiing, snowboarding, enjoy snow play or cosy up next to a fire during winter.
Visit the birthplace of Australian wine
There are 12 distinct wine regions in NSWExternal Link , including the famous Hunter ValleyExternal Link .
In the Hunter Valley you can enjoy range of activities, from riding a hot air balloon at sunrise to attending a chocolate-making class or exploring the Hunter Valley Gardens. There is something for everyone!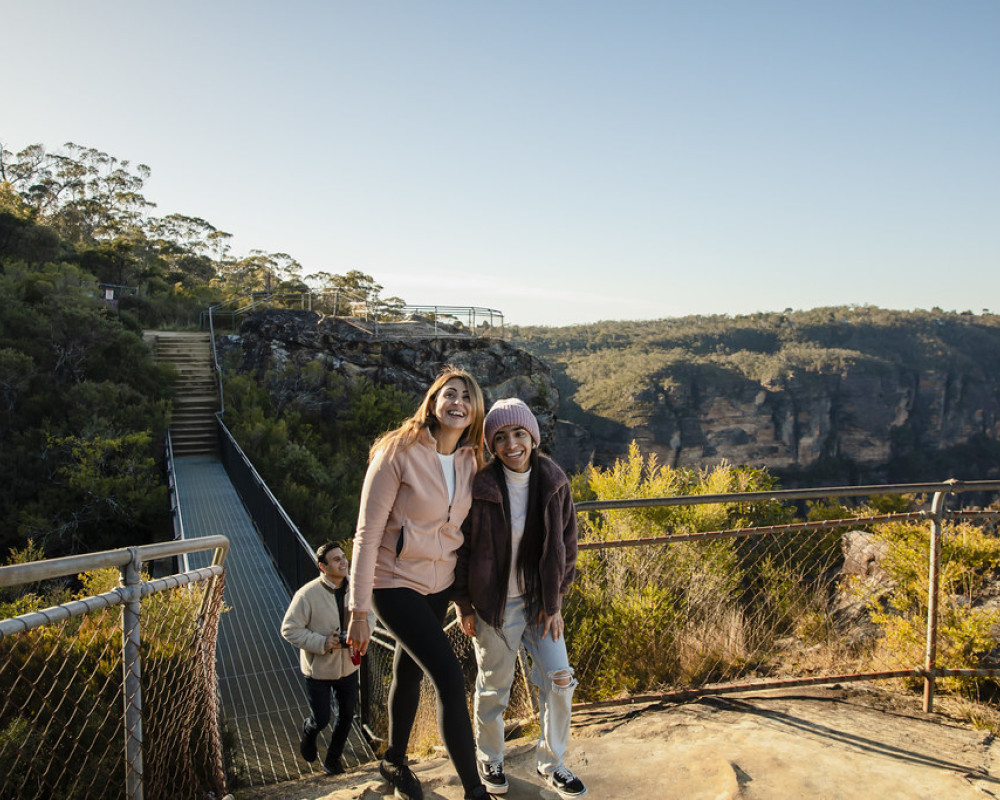 Take in Sydney harbour
Walk around the historic Rocks precinct or enjoy a cruise or public ferry around Sydney harbour. The Circular Quay to Manly trip is an iconic way to see the Sydney Opera House and Taronga Zoo. Enjoy fish and chips in Watson's Bay or Sydney Rock Oysters at the Sydney Fish Markets.
For a special memory, consider the ultimate Sydney bucket list item: climbing the Sydney Harbour Bridge. This is the ultimate way to soak up the city. BridgeClimbExternal Link offers adventure-seekers a variety of tours, from daytime to twilight tours.
Visit the beach and ocean pools
Did you know that if you visited a different NSW beachExternal Link each day, it would take you nearly two and a half years to go to every single one? NSW is home to almost 900 beaches and hundreds of ocean pools. These pools are often carved into the coastal rock, offering a calmer swimming experience.
Spend your days swimming, paddle boarding, snorkelling or reading in the sun.
Plan a road trip
A road trip in NSWExternal Link is a great way to discover what NSW has to offer. From ocean to outback to national parks, there is so much to see. Driving also means you can travel at your own pace, stopping wherever you want and getting to know NSW on your own terms.
If you are driving in NSW, please make sure you understand the requirements of driving in NSW as a visitor.External Link
Get your adrenaline pumping!
While NSW is perfect for relaxing in the sun, it's also alluring for thrill seekers. NSW offers unique opportunities for adventures in Sydney, Newcastle and all around this incredible state.
Enjoy abseiling, canyoning, 4WD adventures, kayaking, horse-riding, mountain biking, scuba diving and snorkelling – and so much more.
Go whale watching
During May to November each year, the NSW coast is known as the "Humpback Highway''. You're most likely to spot humpback and southern right whales, but you may see rarer species like orcas and blue whales. Stroll along cliff tops and lookouts or book a spot on a whale-watchingExternal Link cruise for a closer look.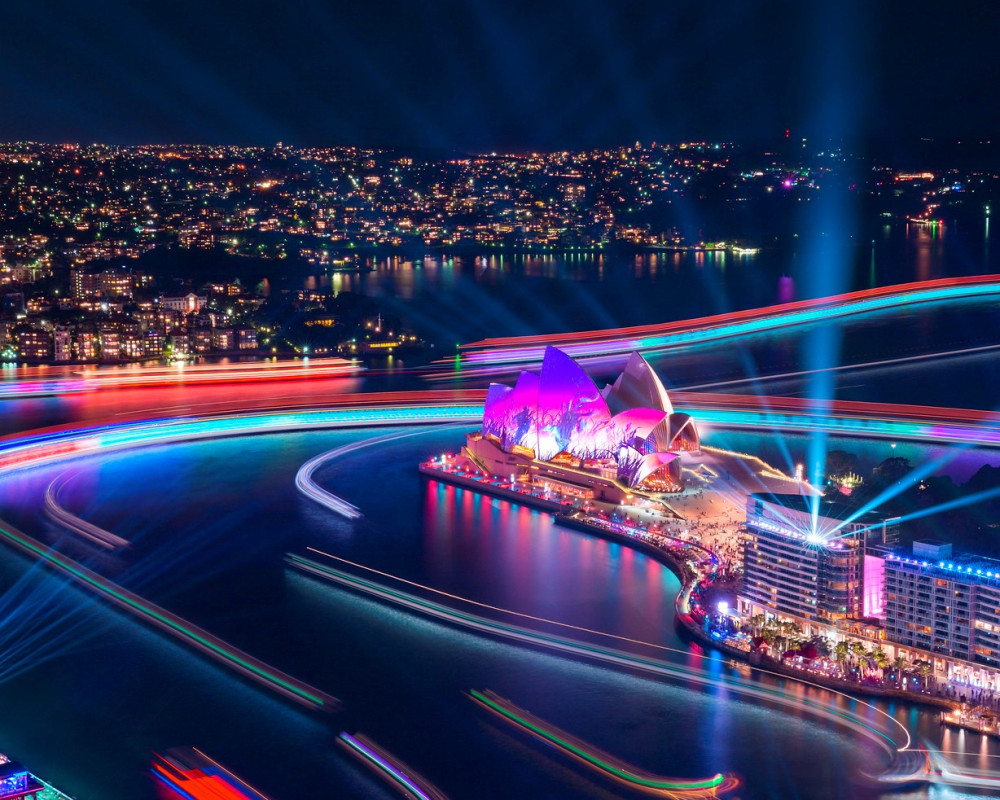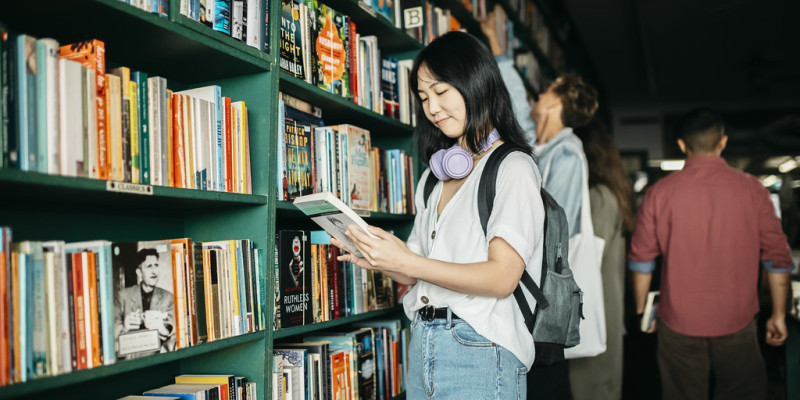 Shopping and services
Find everything you could need to make the most of your time in Sydney and NSW.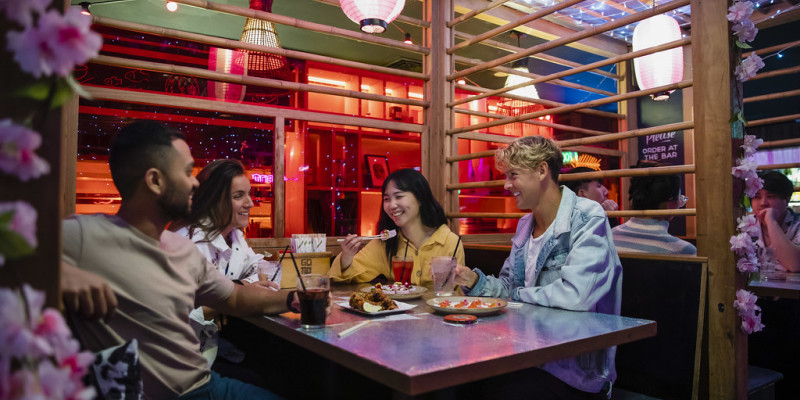 Food and drink
Explore the culinary delights on offer with our guides to food and drink in NSW.