NSW is a world class and iconic education destination
NSW presents a thriving economy, a range of globally influential education providers, a world class city, regional hubs and UNESCO world heritage landmarks. NSW is Australia's travel and tourism gateway to the world.
NSW's diversity is reflected through the 215 languages spoken and the freely practiced 148 religions, with the state home to some of the largest diaspora communities in Australia.
NSW's capital of Sydney is ranked the 4th most liveable global city and also sits in the top 7 global student cities, offering an exceptional blend of lifestyle, educational offerings and access to a thriving culture of entrepreneurship and innovation. Importantly, ranked number 1 in Australia, it's a safe city.
Outside of Sydney, other major centres are connected by air and rail across Australia, enabling students and visitors to blend education with travel and exploration.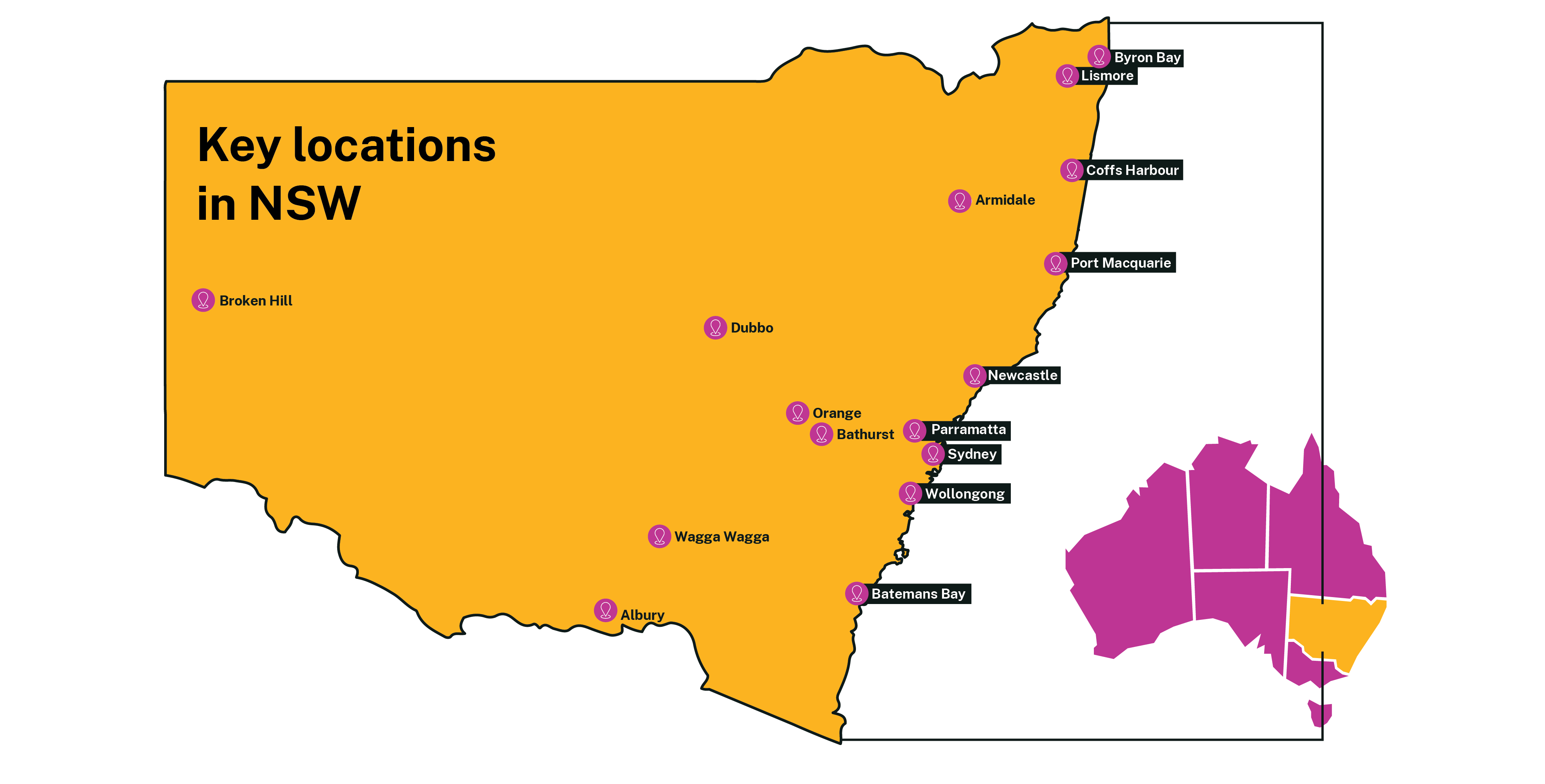 Find courses delivered on campus in NSW
Find courses you can start online that lead to on campus studies in NSW
Find courses delivered online only
or
All fields of study
All levels of study
Select region of NSW